null Announcing the National Committees Capacity Steering Committee (NCCSC)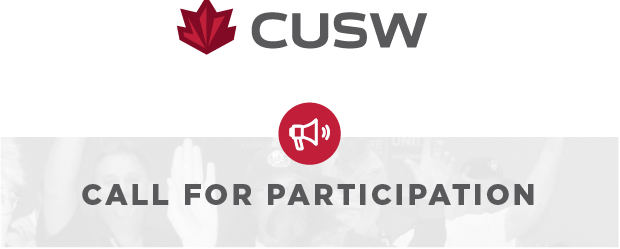 April 11, 2022
Announcing the National Committees Capacity Steering Committee (NCCSC)
National Committees play a vital role in our organization and contribute to the National Executive Board's (NEB) planning cycle.

With the NEB Strategy session fast approaching in September, we want to ensure that all National Committee Members have the training and support they need to fulfil their mandate.

That's where the National Committee Capacity Steering Committee comes in.

We've been tasked with removing the barriers to participation so that the National Committee Members can focus on their mandates. To that end, we are:
conducting outreach to National Committee Members to get their feedback on what training and resources they need; and
developing a new National Committee 3-Day Training Program where lost wages will be paid.

Interested in participating in one of our National Committees? There are positions available, come and join us!

Choose from any of our current National Committees:
Apprenticeship
Audit
Communications
Constitution
Education and Training
Growth and Opportunities
Health, Safety and Wellness
Member and Family Assistance
Membership
Negotiating
Nuclear Industry
Political Action
Retirees
Social
Technology
Tradeswomen
Values and Beliefs
Want to join?

Please contact Purvi Desai or Amy Tam at:

[email protected] or call 1-800-376-8539

Thank you,

The NCCSC
Tom MacLean, Linda Stella and Kristopher Stevens