null CUSW 24th Anniversary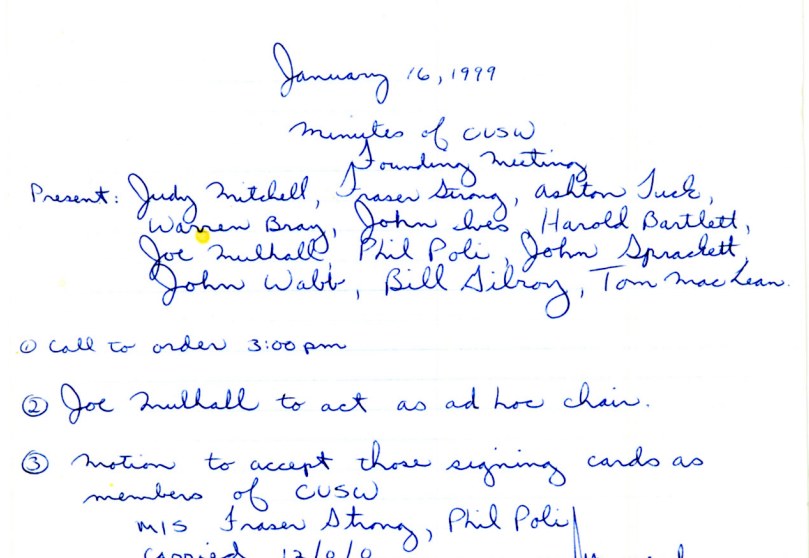 January 16, 2023
CUSW 24th Anniversary
On January 16, 1999 a group of Ontario workers came together to formalize the process as required by the Law, and created a "Trade Union" as defined by the Ontario Labour Relations Act.
After 24 years, the foresight of the founding members shines brightly as CUSW continues to thrive as an organization that responds to the needs of members and their families.
These minutes from our founding meeting were the result of many years of planning the birth of a new Union in Canada. The time to move forward and forge a new relationship between workers and membership in a Trade Union had arrived. The founding members cheered the new beginning!
Next year marks our 25th Anniversary. There will be much to celebrate during that milestone year! We will announce more leading up to 2024. Stay tuned for more information as we plan events.