null Union Election - Executive Board Member Candidates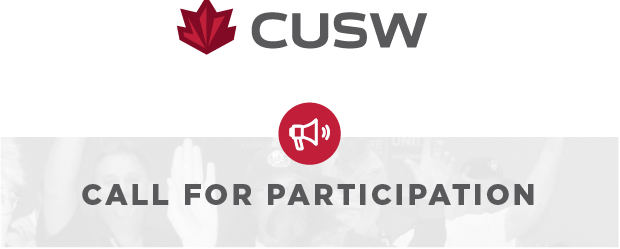 March 6, 2022
Union Election - Executive Board Member Candidates
It's time to make your voice heard!
As CUSW members, you have the right to vote for the individuals that represent you on the National Executive Board.

We thank all members who submitted nominations during the nominations period. Five CUSW members are running for election:

Pauline Cranston
Angelia Dickinson
Michelle Holmes
Nikolaus Liotos
Don Mayer

For more information on the candidates including individual biographies: VISIT THE ELECTIONS PAGE

VOTE METHOD:
For the first time, CUSW members will vote online via electronic ballot with telephone option. Voters will receive an email containing their confidential PIN and detailed instructions when the vote commences. PINs are strictly for personal use by voters and must not be shared with anyone.

VOTE DATE:
Start: March 11, 2022 at 12:00 PM
End: March 18, 2022 at 12:00 PM*
* A previous communication noted the end of voting as March 25, 2022 at 12:00 PM. This has been corrected.